Linen Cotton Canvas: Cream Pant
Linen Cotton Canvas: Cream Pant
Regular price
€399,99
Sale price
€229,99
Unit price
per
Sale
Sold out
3 Day's Shipping
Details
60% Linen 40% Cotton ,345 gsm, 11 oz
Machine Wash Cold, Tumble Dry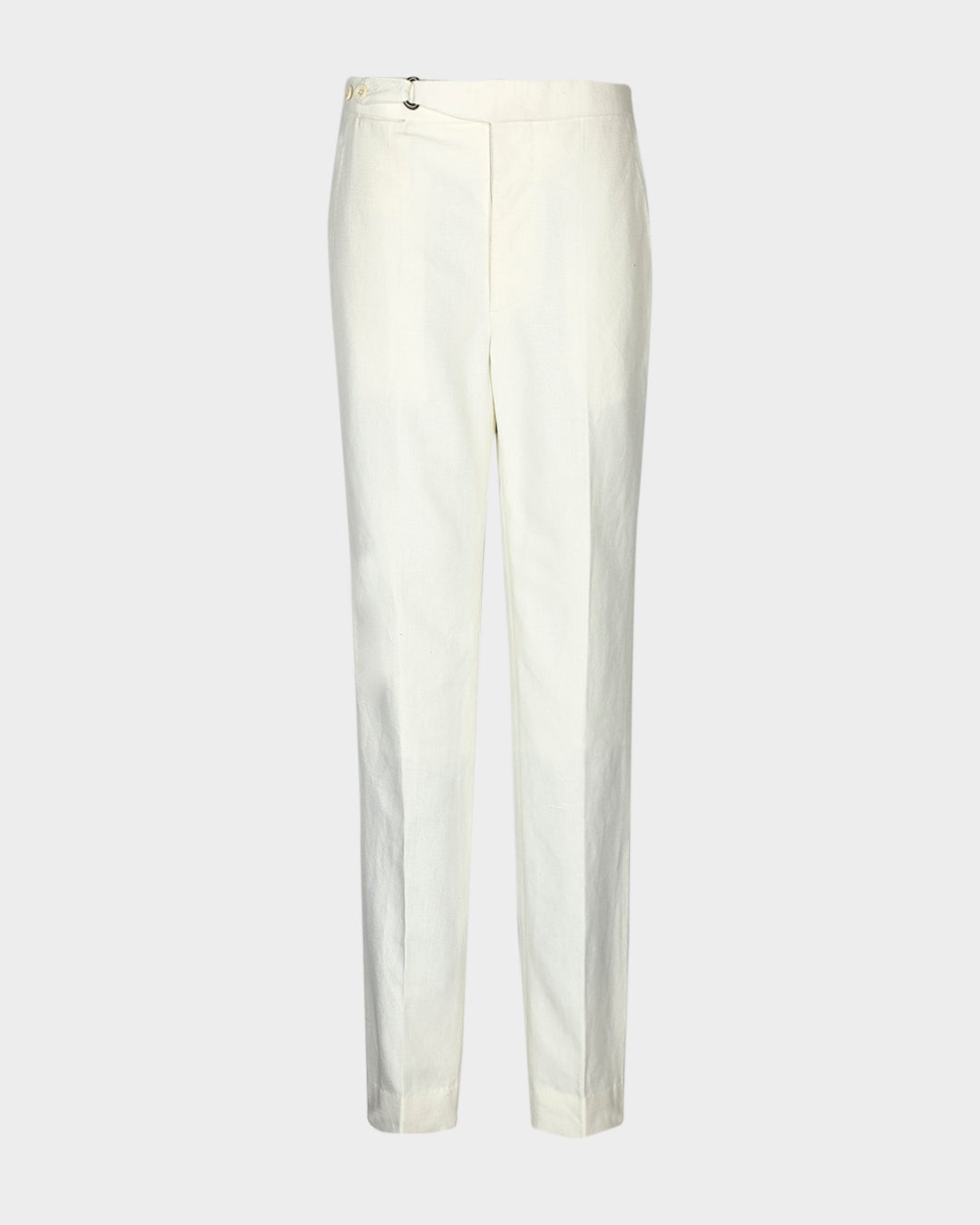 This fabric is phenomenal
I have never liked linen because of how quickly it wrinkles. I gave these a try on a whim (actually, I ordered the blue ones first, but the fabric is the same) and was blown away. They're breathable and comfortable in 100-degree heat, they don't wrinkle, they hold a crease well, and because of the weight they drape beautifully. I've bought a total of five pairs so far (cream, indigo, olive, tan, and jute), and I wore them nearly every day this past summer. I really cannot recommend these pants strongly enough.
One note: It says "machine wash," but I've always had them dry-cleaned. I have no idea how they will hold up to washing. But because these hold a crease well and don't really wrinkle, you don't need to have them cleaned very often.
Great fit (third pair measured
Great fit (third pair measured by myself), great colour, great fabric. A little bit warm during hot summer days though!
Great fabric for summer
The fabric is heavy but it breathes really well. I've worn it on some very hot, humid days and been as comfortable as I've been in just about anything. The color is exactly what I was looking for, just a little off of pure white. Keeps from matching white shirts too closely. My opinion is boosted by the quality of the end product and that I got my fit and style dialed in.
Dapper To Say The Least!
Fit Bespoke right out of the box! Be honest with yourself or measure. As I said right out of the box, steamed a few packing wrinkles and put them on! Afternoon cocktails at the Club! Most dapper man in the room! It's still 100 and humid in Tulsa. I couldn't be more comfortable!
Great workmanship, fit too large
I chose this material because it was inexpensive and fast (3-day service) to test the waters. I am very impressed with the quality of stitching and the accuracy of details. The cloth feels great too, no way you will find this in a store somewhere at this price point. But the waist is a size too large and the legs are good 7 cm too long, I'm sure I couldn't have provided the measurements with such error. Perhaps it would be worth adding the option to specify the break and the height of the cuff on the trousers. The legs of the pants also could be a bit more fitted since they are very much a straight cut from hips to cuffs, which is one type of style but more options would be better. So the garment will need alterations, which is a pity. Overall though, I am quite satisfied.