Light Tan Glen Plaid Linen
Light Tan Glen Plaid Linen
Regular price
€279,99
Sale price
€209,99
Unit price
per
Sale
Sold out
3 Day's Shipping
Details
100% Premium Linen,

 

300gms,

 

10oz.
Medium with a comfort feel.
Hand-made at crucial areas for style and comfort.
Machine Wash Cold, Tumble Dry.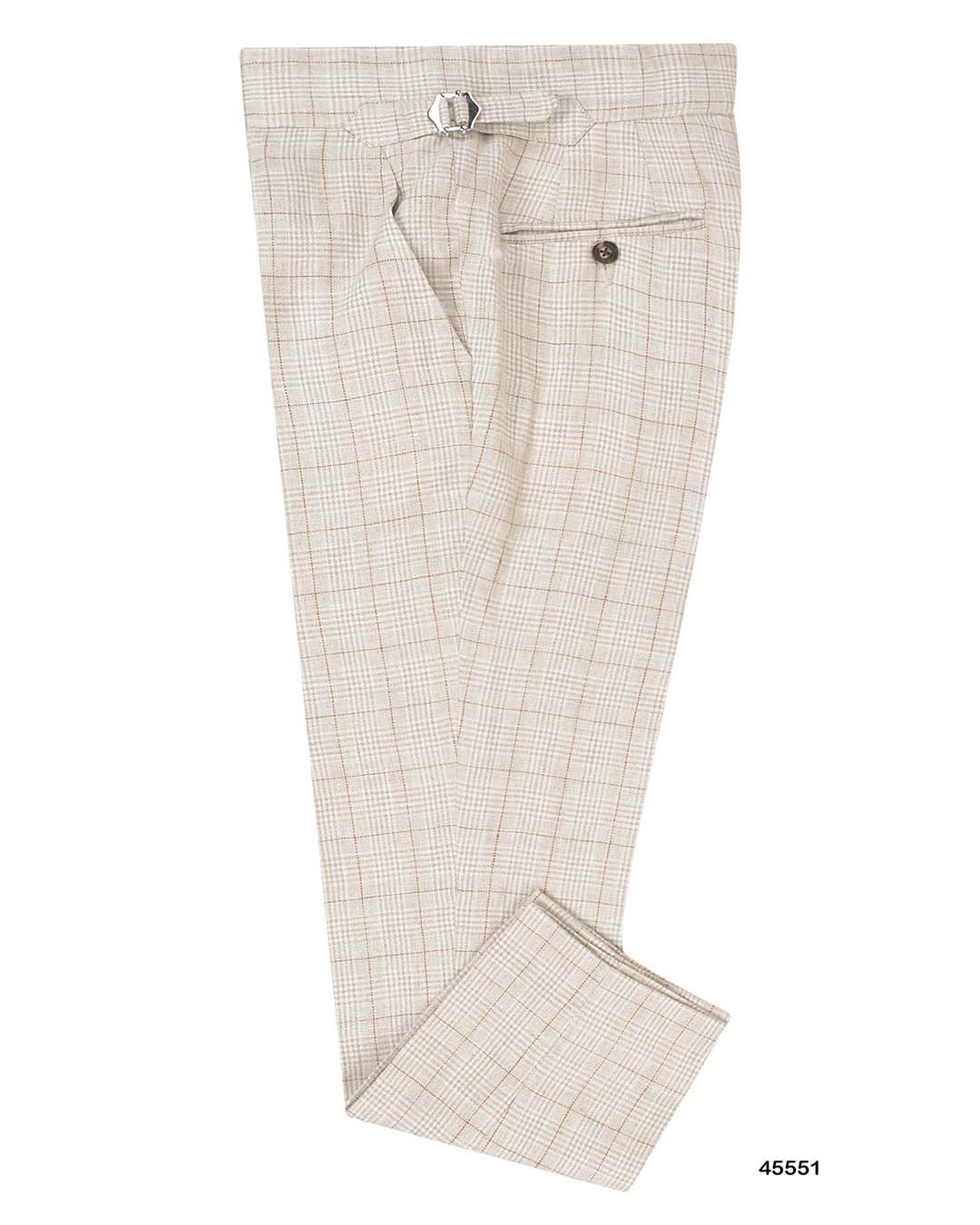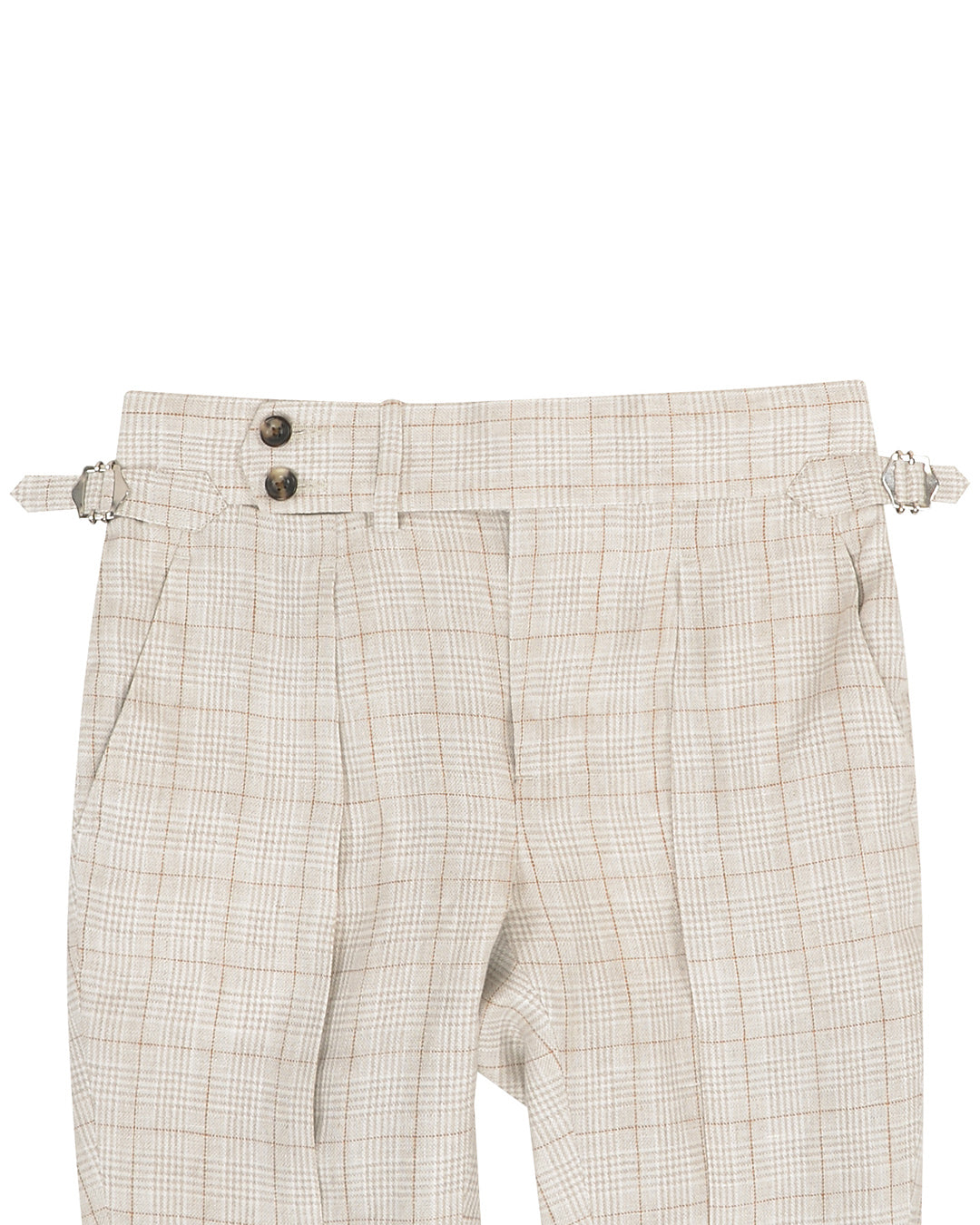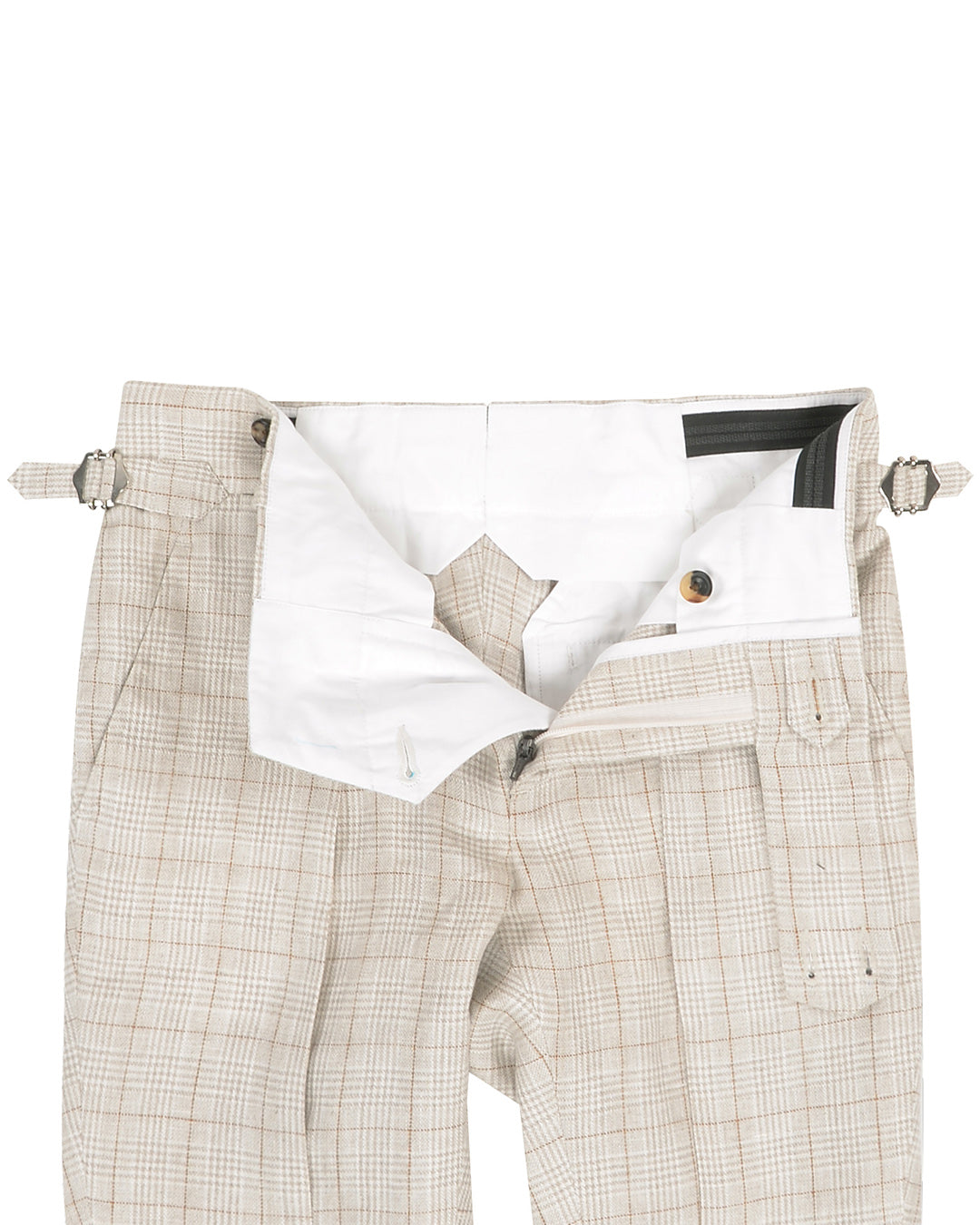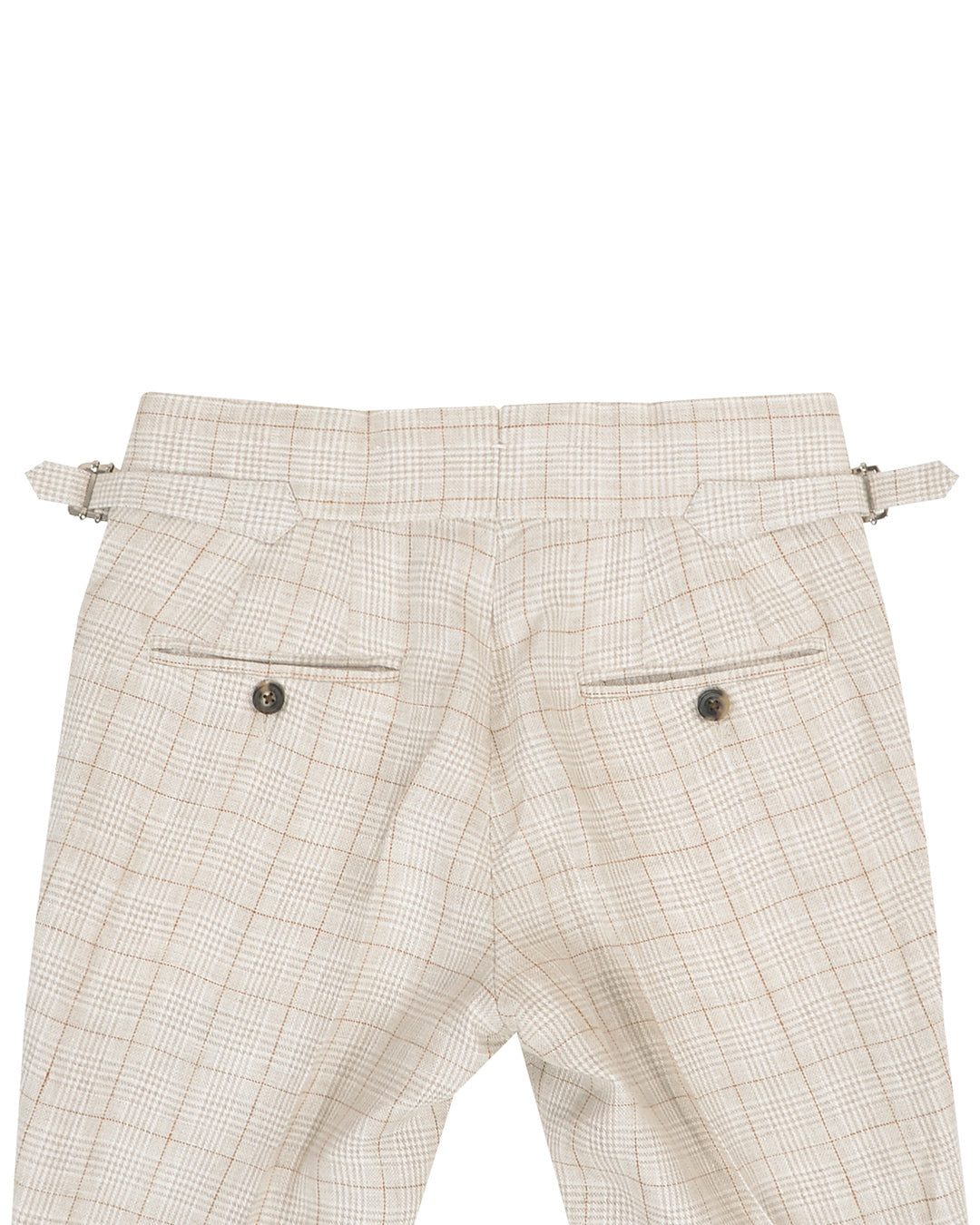 Superlative tailoring
I knew these trousers would be well made, but the degree to which Luxire goes is rarely seen these days.
The multiple fastenings result in a perfect pucker-free front. The phone pockets sewn to the inner front pocket bags are a neat solution to the usual 'ugly rectangular object' visible in the front of lesser trousers.
The fit is perfect and the fabric is also of the highest quality.
Excellent value, good weight linen
Purchased glen plaid linen pants with lining. Fabric is soft and very comfortable, unlike many hard/scratchy linens. The fit was exactly as I ordered. I will definitely order from them again.
Small!
The pants are much tighter than what I specified but since you will charge so much for replacement, I will just put them to be recycled! Total waste of money!
Not happy with the fit
I based my measurements on a previous order, and tweaked it just a bit. In retrospect, I did change the waist measurements more than was needed. However, generally the changes were very minor. Half an inch more rise, half an inch longer, etc. 0.75 inches more in the waist. What came out was extremely different from the past order. There was an immense amount of extra fabric in the thighs - where did that come from as the thigh measurement was not touched? Had to take them to a seamstress for alterations.

Should probably also mention that in the same order, I bought some white linen trousers. Might have been good to know in advance that the fabric is sheer to the point of being see-through. Would obviously have had them lined to the knee had I known, now I'll have to have that done here, if possible.

First order was encouraging, this one has left me doubtful as to whether I'll shop again at your establishment.

Cloth and quality of work was fine.
My order has remained unfulfilled for months
I placed my order June 07, 2019 and still have not received it.